Every Friday Night* 6:00pm - 10:00pm
All You Can Play For Only $20 Per Person
WHAT IS EXTREME ARCHERY?
Extreme Archery is a unique sport that combines elements of dodgeball or other combat-type games with the timeless skills of archery. Players take aim at each other with non-lethal arrows to score points against opposing team members. Archery Tag® brand bows, arrows and masks are designed specifically for this sport. All equipment is provided with admission fee. Extreme Archery can be enjoyed by all ages, genders and abilities. No athletic experience needed. It literally is The Sport For Everyone!
To learn more visit ExtremeArchery.com and ArcheryTag.com.
Archery Hall has S.A.F.E Archery® target games (Hoverball®, StickIt A.S). that are fun and help you learn archery skills. We also have non-archery games like Stick-A-Disc™, Cornhole, Table Soccer and Quad Connect.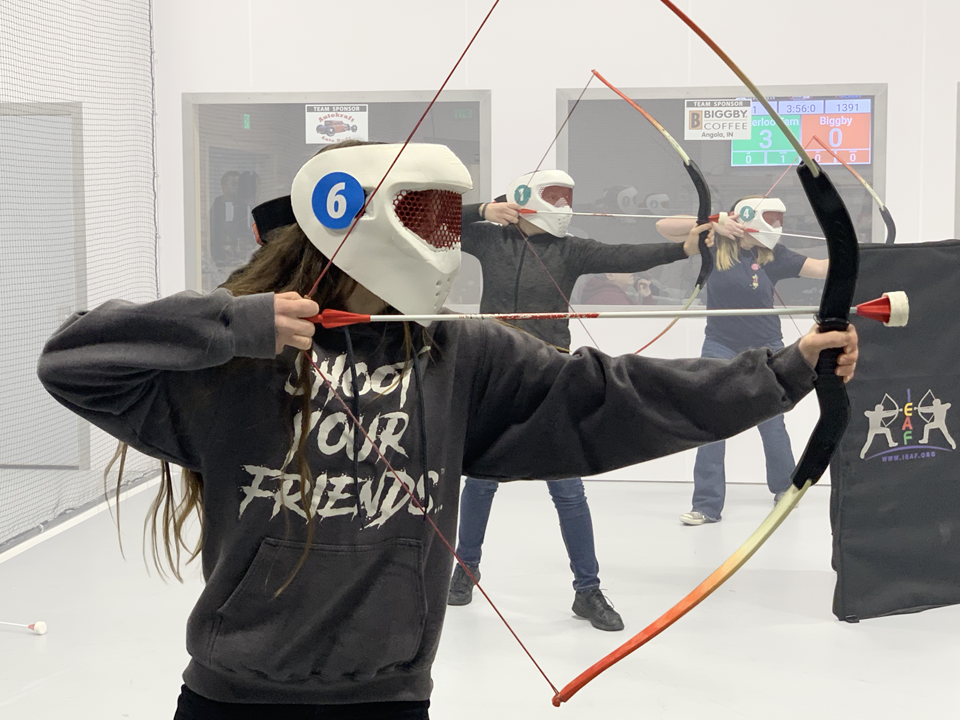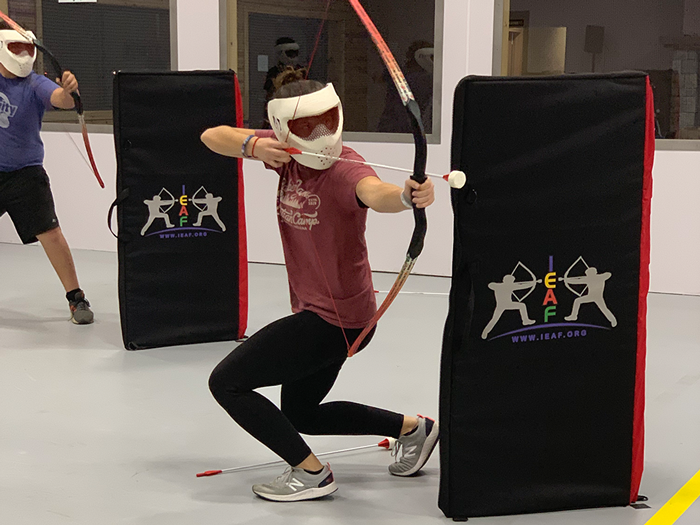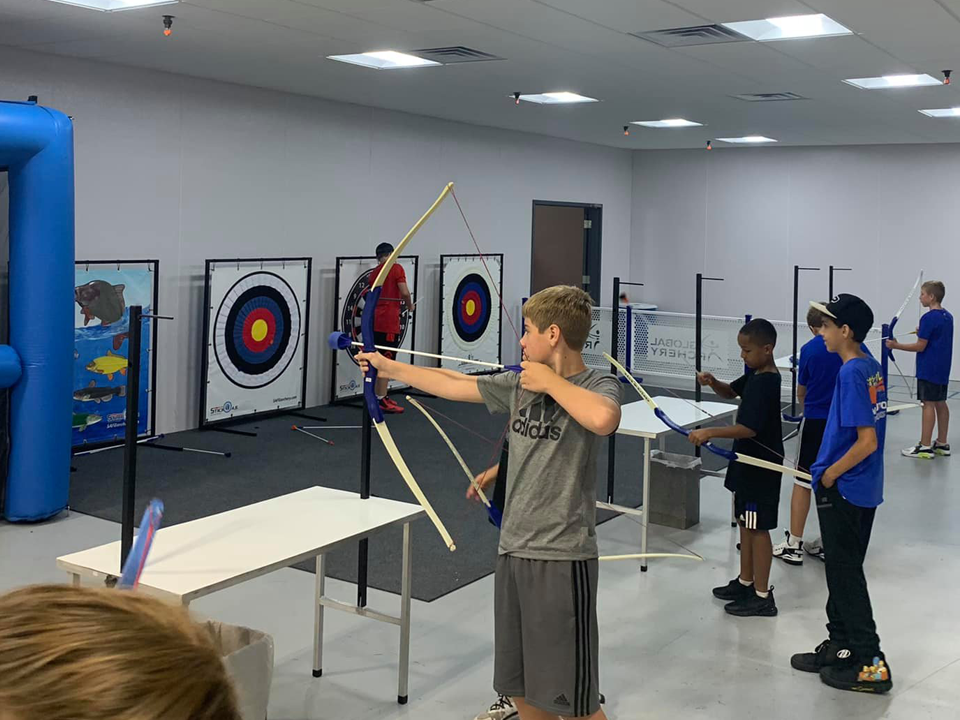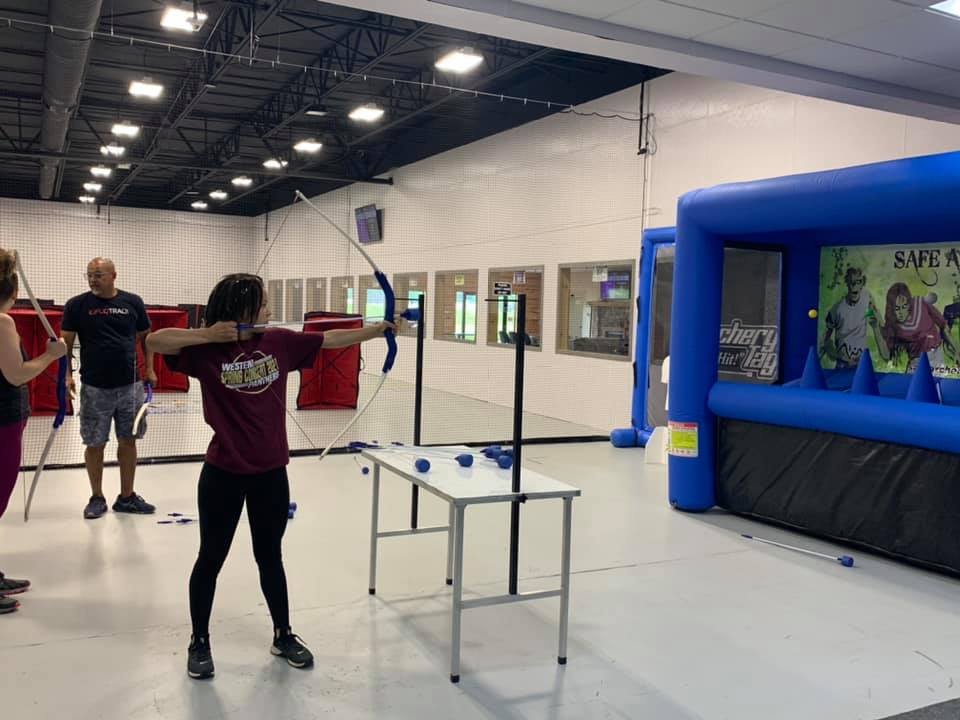 Enjoy your favorite snacks & drinks available to purchase from our Cafe'.
Liability Waiver Required For Playing Archery Games.
Sign Online
*May be closed on some holidays.
101 Archery Way - Ashley, IN 46705
(260) 587-3565